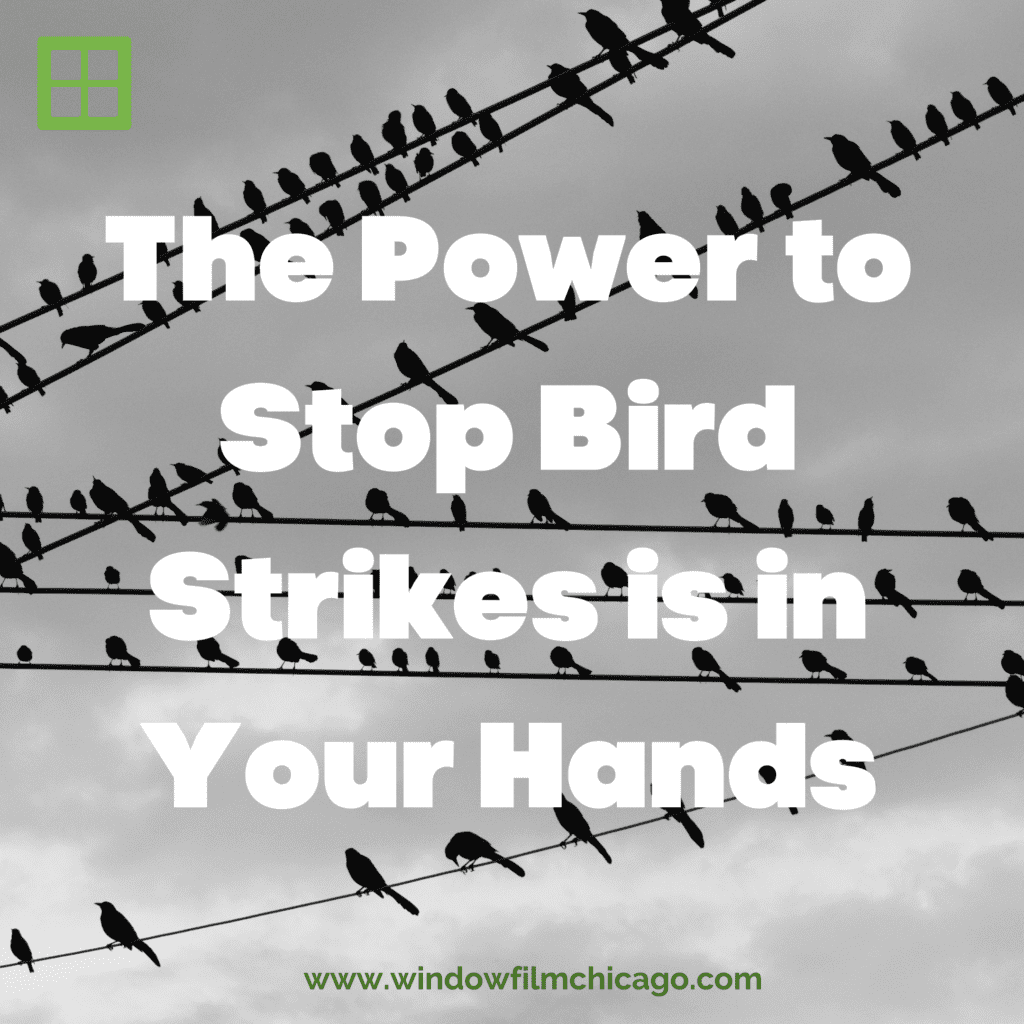 Bird strikes on windows are becoming a more prominent issue, with millions of collisions happening every year. If you've ever seen one, you know how gruesome they can be.
Bird strikes are a huge problem because they often result in the death of the bird, which then reduces populations and could eventually lead to extinction.
Why the Problem of Bird Strikes is Growing in Chicago
The rate of new housing and commercial construction in Chigago is rapidly increasing, which also means there are more opportunities for birds to collide with glass windows. Halting all building projects is not a plausible solution to reduce bird strikes; however, utilizing fritted window film could be helpful.
What is Fritted Window Film?
With fritted films, avian collisions with windows are prevented in a safe and reliable way. These types of film resemble regular window film; however, they have tiny patterns embedded on them that become visible to birds when spaced about 2-4 inches apart, forming a tight but nearly invisible pattern. This alerts the bird that it sees a solid object, and it will fly around it.
By installing a window film solution on the windows of Chicago buildings, you can save the lives of birds and reap other benefits. Some of these perks include.
Added security

UV protection

Design and decoration

Added window installation
Fritted Window Film Contractor in Chicago
Not only is bird strike prevention film affordable and easy to install, but it's also the best way to prevent birds from flying into windows. By taking this simple step, you can help save many birds' lives. For pricing details and a free consultation, contact us today.